Back up & Recover Anything, Anywhere
IT Complete's Unified Backup Solutions allow IT Professionals to safeguard business-critical data against ransomware, data loss and downtime — no matter where the data lives.
Request My Demo
Data Lives in More Places Than Ever Before and Is Under Attack
Data is the lifeblood of business and now lives in more places than ever before — data centers, SaaS, laptops and the cloud. Kaseya's Unified Backup Solutions are designed to protect data no matter where it lives and are purpose-built to be secure, easy to implement, and simple to manage and scale.
Every 11
seconds a business is hit by a ransomware attack.
IT Uses 3+
backup solutions on average.
27%
of technician time is wasted simply managing backup solutions.
Protect Anything, Anywhere
Mission-critical data now lives in more places than ever before — in data centers, clouds, SaaS applications and endpoints — and you're on the hook to defend it. Be recovery ready with a backup solution that protects data wherever it lives, automatically tests recoverability, and replicates it to an immutable cloud – making it untouchable to cybercriminals and clumsy employees.
One Platform to Manage It All
Managing multiple backup solutions works against IT Professionals, leading to frustration, wasted time and a lack of efficiency in everything they do. Move to a single backup solution that is woven together to save you time, is smart enough to help you get more done, and in a way you can afford.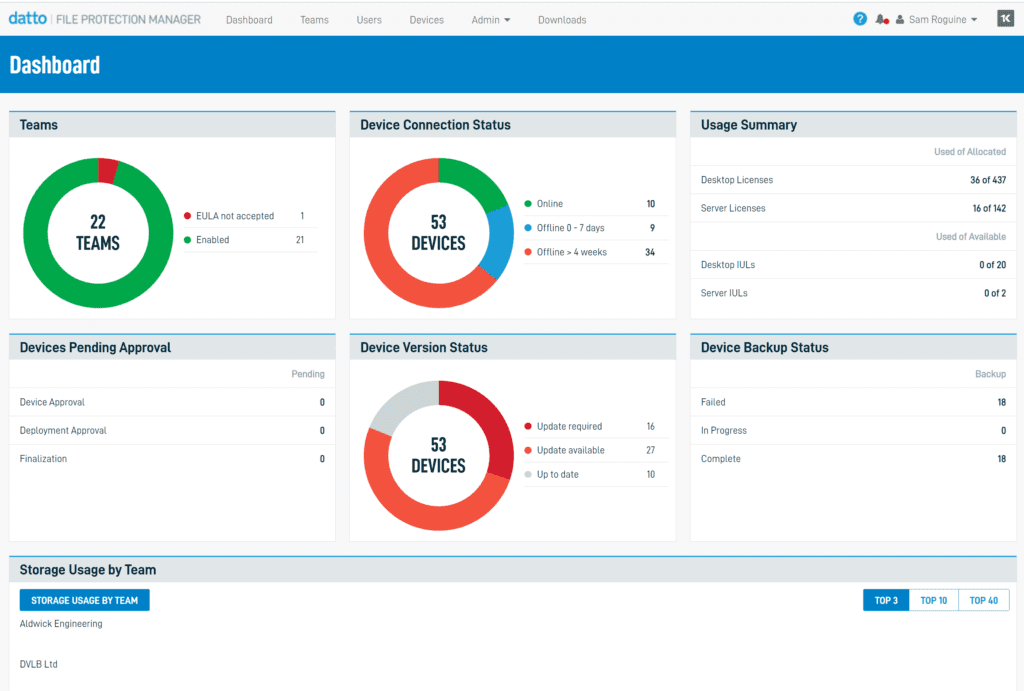 Protect Against Ransomware
With today's rapidly evolving threat landscape, you need to be able to recover quickly after a ransomware attack or critical system failure to minimize downtime and data loss. Ensure your data is protected and untouchable to cybercriminals and clumsy employees.
Featured Workflow Integrations for Backup Solutions
IT Complete includes integrations to ensure seamless business continuity, while automating away the daily grind. Below are some of the most popular IT Complete unified backup integrations.
Datto BCDR & Datto RMM
Save time by managing your Datto backup solutions right from Datto RMM.
Unitrends & IT Glue
Automate DR runbook creation to ensure seamless recovery, plus hands-free documentation for disaster recovery planning, audits and cyber insurance.
Unitrends & Kaseya VSA
Save time by managing your Unitrends backup solutions right from VSA.
Explore Kaseya's Unified Backup Solutions
Kaseya has best-of-breed backup and recovery solutions in its portfolio for every use case – for both internal IT teams and MSPs.
Why IT Professionals love Kaseya's IT Complete
"We decided to go with Kaseya because it seemed to be the most complete solution. Other solutions we looked at, they'd have one part or the other, but with Kaseya we have it all"