IT & Security Management Software
The Market Leader in IT
& Security Management
Our complete, integrated, and cost-effective platform is trusted by over 500,000 IT Professionals globally to manage and secure more than 300 million devices.
Request My Demo
MSPs
Increase Profitability & Efficiency
Kaseya's MSP solutions empower service providers to streamline workflows, automate tasks, and deliver exceptional service to clients.
Get Started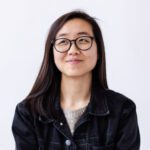 IT Departments
Boost Technician Productivity
Kaseya's IT solutions equip internal IT teams to optimize operations and reduce costs through a complete, integrated platform.
Get Started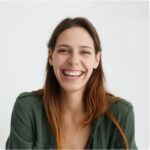 Small Businesses
Connect With IT Pros
Kaseya's global network of IT Service Providers enable small businesses to operate efficiently while preventing cybersecurity threats.
Get Started
Kaseya's IT Complete Platform Tackles the Challenges of the Overworked Technician
MSP and internal IT teams don't have the resources for specialized personnel. Every technician needs to be multifunctional – one person or a small team has to DO IT ALL, bouncing between different applications and tools.
IT Complete is built specifically to serve these overworked, underresourced, underfunded and underappreciated IT generalists.
Get IT Done
Kaseya's IT Complete is the world's first and only purpose-built platform designed to directly address the challenges of DO-IT-ALL, multifunctional IT professionals. One vendor with everything you need, woven together to save you time, smart enough to help you get more done, and in a way you can afford.
Becoming More Complete & Integrated
By owning the underlying applications within IT Complete, we're able to build a more complete platform to serve every need, as well as develop meaningful, time-saving automations to drive true technician efficiency that will persist well beyond the next product update.
RapidFire ToolsAuditing, Reporting & Compliance
As an innovator in IT reporting, Kaseya's acquisition of RapidFire Tools opened a whole new realm of auditing and compliance management for its partners, allowing them to augment their service offerings and showcase their value to their end customers like never before.
SpanningSaaS Data Protection
Microsoft 365, Google Workspace and Salesforce Data Backup fully integrate with the Kaseya IT Complete platform, providing a single, unified solution designed from the ground up to empower Kaseya users to keep cloud data safe and secure.
IT GlueAutomated Documentation & Process Automation
Having pioneered a new tenet in the MSP industry with IT Documentation, the acquisition of IT Glue allowed Kaseya to set a new standard for IT Operations within the IT industry at large.
UnitrendsBCDR and Disaster Recovery as a Service (DRaaS)
The deep integrations between Unitrends and Kaseya's other modules of IT Complete have resulted in massive efficiency gains for the overburdened IT professional that simply can't be attained through tenuous, cosmetic integrations between partners.
ID AgentDark Web Monitoring and Identity Management
Dark Web ID, the channel's No. 1 dark web monitoring platform, and BullPhish ID, a first-of-its-kind phishing simulator and security awareness training platform, join with Kaseya's existing suite of infrastructure management security solutions to provide complete protection.
IT Complete Reaches 50+ Workflow Integrations
Kaseya expands the capabilities of the IT Complete platform by releasing new workflow integrations that help IT professionals streamline their workflows and optimize their operations.
Graphus' powerful automated phishing defense platform uses patented AI technology to defend Microsoft Office 365 and G Suite inboxes from a variety of threats delivered via email, including phishing and spear phishing, business email compromise (BEC), account takeover (ATO), identity spoofing, malware and ransomware.
RocketCyber's SOC provides a 24/7 team of security analysts, that detect and respond to threats across endpoints, networks and cloud attack vectors, enabling IT professionals to cut through the noise and focus on critical issues that need to be remediated.
IT Complete Reaches 100+ Workflow Integrations
With over 100 integrations and growing, the IT Complete platform offers unparalleled flexibility and scalability to meet the evolving needs of modern IT organizations.
TruMethodsBusiness Process & vCIO
myITprocess is a virtual CIO (vCIO) software platform that MSPs use to analyze clients' technical environments, establish their IT standards. make business recommendations. track client feedback; and develop custom, strategic roadmaps specific to each client.
Kaseya's fully integrated home base for all of IT Complete provides single-sign-on, unified billing, centralized support, and direct access to the entire Kaseya universe. This ushers in the era of the fully integrated platform for ALL of IT & Security Management.
IT Complete Reaches 160+ Workflow Integrations
The IT Complete platform now offers over 160 integrations, giving IT professionals a variety of options to tailor their workflows and enhance their productivity.
DattoBCDR, Networking & More
Datto broadens the choice of solutions within IT Complete, with robust solutions for Remote Endpoint Management, Autotask PSA, a broad portfolio of Backup solutions, Networking Hardware, Security solutions and more.
Cooper LaunchesAI-Based Utilization Engine
Cooper helps technicians discover underused product features, new training opportunities, and gaps in customer support.
Kaseya Gives Back
You, our customers and partners, have empowered us to build an amazing company. It's our responsibility to give back. We provide a variety of programs and relief to customers experiencing hardship onset by natural disasters, ransomware attacks and other high-impact events.
Learn About Kaseya Cares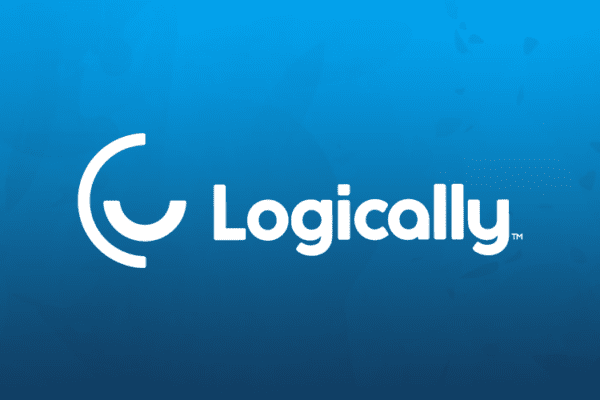 Customers Succeed With Kaseya's IT Complete
Kaseya works with IT Departments and MSPs around the globe to transform IT. See for yourself how our customers have leveraged Kaseya's IT Complete platform to help run and grow their business.
Read the Study
Join the Kaseya Community at our Global & Local Events
Become a part of Kaseya's IT Complete Community and unlock exclusive events around the globe. Connect with IT professionals, learn new technical and soft skills, and improve your business operations.
Kaseya DattoCon
Monday @ 8AM EDT